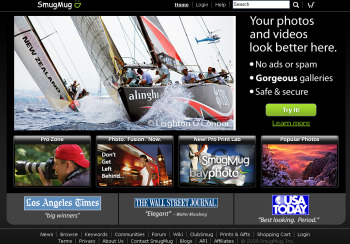 For the last few years I have hosted our Nile Cruise photograph gallery on Flickr.com but earlier this week I watched a video created by Robert Scoble on the Scobleizer Blog about a new (to me) company called SmugMug.com which offers the same sort of facilities for photograph hosting as Flickr but with some great features and extras that make it look a great alternative.
I'm going to sign up for an account and see what the differences are and I'll report back in a few weeks.  In the meantime please pop over to SmugMug and take a look for yourself.
This entry was posted on April 3rd, 2009 and is filed under Nile Cruise and Stay, Nile Cruise Bargains. You can follow any responses to this entry through the RSS 2.0 feed. You can leave a response, or trackback from your own site.