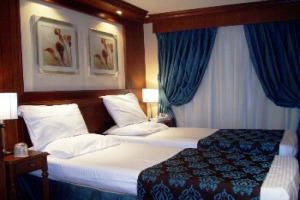 We have some great offers over the coming months that let you combine a 7 night Nile Cruise and get a further 7 nights FREE in a 4 star hotel in Luxor, OR a 7 night Red Sea 4 Star hotel on B&B for just £69 more OR a 7 night Red Sea 4 Star All Inclusive for just £149 more!!
So its' a brilliant time to get a great 2 week holiday that includes a 5 star Full Board Nile Cruise on the excellent Viking Princess Nile cruise ship.
Dates are available from now until the end of August.
Please call either Barbara or myself, Colin, on FREEPHONE 0808 1089 100 for full details.