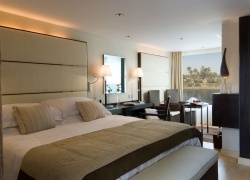 I mentioned in an earlier post that when I take a holiday that, if I can possibly afford it, I like to stay in as luxurious surroundings as possible. After all most of us only get away once or twice a year.
Well…I just came upon news that a brand new luxury Nile cruise vessel, The Oberoi Zahra, set sail for the first time this week.
Here's what I read…
"The Oberoi Zahra casts off on October 2nd as the hottest ship under the Egyptian sun. With only 27 spacious, panoramic-view suites, the Zahra is like a boutique hotel sailing down the Nile. Its five decks hold a four-suite Banyan Tree spa, a landscaped pool and the river's only floating cigar lounge (lest your midnight Cuban craving go unfulfilled). If you're feeling Pharoah-level-indulgent, spring for a 645-square-foot Grand Suite (the largest on the Nile) and watch Egypt pass by from the Jacuzzi on your private terrace".
It sounds fabulous and it will be very expensive but you'll be sailing in the height of luxury and, as you know, you get what you pay for.
I think you'll agree by looking at some of the photos here that the Oberoi Zahra looks a fabulous vessel.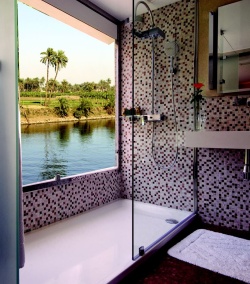 If you'd like us to arrange a Nile cruise on the Zahra please call Barbara on Freephone 0808 1089 100.