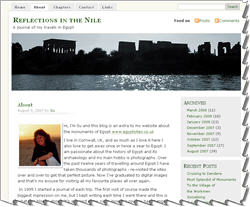 One of the most interesting websites that I would highly recommend is Su Bayfield's "Reflections in the Nile", particularly if you want to know more about the Nile before your cruise. When you visit Su's site you can tell it is written by someone who truly loves Egypt and the Nile. In fact I did ask Su if she would allow me to interview her for an episode of the Nile Cruise Podcast but to date I havent' been able to convince her. Maybe one day…
(If you want a great example of Su's writing please take a look at "Cruising To Dendera", I think you'll really enjoy it).
Anyway, I was reading some posts on Su's website yesterday when I saw a request from the folks who operate the "Eternal Egypt" website asking Su if she would be prepared to write some articles for their site because, in their words, "we sensed your immense passion for Egypt and it would be an honor to have your work on our pages".
Wow, that's a real compliment.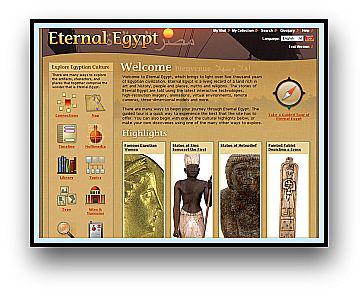 But at the same time I followed the link to the "Eternal Egypt" website and, again, its' another website that you MUST VISIT!! It's an absolute must for anyone travelling to Egypt and particularly if you are thinking of cruising the Nile.
I'm just exploring the website myself as there is so much to see, experience and read so over the coming weeks I'll be posting more about the site as I find resources and features I think you'll like.