Nile Cruise Guide Update now available…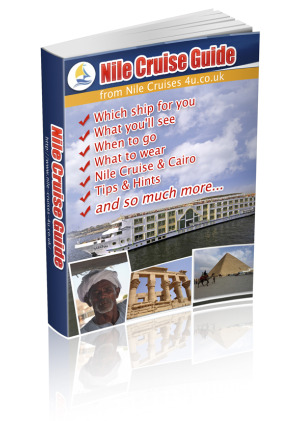 We've finally uploaded the latest edition (third) of the Nile Cruise Guide.
It's been updated and there is a whole new chapter about our jaunt last November when we sailed on the excellent Royal Viking Nile cruise ship and then flew up to Cairo to stay for three nights at the Le Meridien Pyramids Hotel in Giza.  You can read all about our trip and what we got up to.
The new edition has been created in "online magazine" format which means you can read it on your computer as if you were reading a magazine in front of you.  It even allows you to turn the pages as you would with a real magazine.
TIP:  When you reach the Guide please click "Full Screen" icon in the menu bar which is circled in yellow in the copy below.  You will be able to read it much better in full screen.  Just click on your "escape" button to return to it to ordinary mode.

You can access the new edition of the Nile Cruise Guide by clicking here.