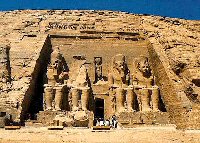 We received a nice testimonial yesterday from clients who have just returned from a luxury Nile Cruise followed by a luxury Lake Nasser cruise with stays at the excellent Movenpick Hotel, Aswan.
Our clients really enjoyed the treatment and warm wlecome they received from the Egyptian staff on board the ships and at the hotel and all together hard a wonderful time.
You can visit our Nile Cruise Testimonials page to read more testimonials but I've added it below to save you time:
Hi Colin
 
Thanks for your note and I hope you and Barbara have a great time next week.  The weather is gorgeous!
 
Our holiday was really fantastic from the moment we arrived at Luxor airport.  I was so impressed by the level of service we received from all the local reps out there.  They really looked after us and kept us informed at all times.

 
The Lake Nasser cruise was different to the Nile one but just as enjoyable.  It was almost like cruising at sea at times with the expanse of the lake and the landscape was not green and fertile but endless desert.  It was very relaxing and exciting too when we saw the awesome Abu Simbel temples and also a few others along the way.  We had the places to ourselves which was pretty special as there were only about 40 people on our boat.
 
Having the last 3 nights at the Movenpick was a great choice and the perfect location to wind down and just chill out before home.  The hotel was excellent – we loved the accommodation and the beautifully landscaped gardens.  Our first 2 nights we were upgraded from standard to a superior room which I put down to them being so quiet.  However when we returned 5 days later it seemed much busier but we were again upgraded from superior this time to a suite.  It was fantastic just sitting out on our terrace looking onto the Nile and the feluccas sailing sedately past Elephantine Island. 
 
Everything has been faultless for us and thanks again for organising our trip……it has been very memorable.  You never know we might decide to repeat it sometime….it's temping!  Will definitely recommend you to all we know who may be thinking of a similar itinerary.
 
Kind Regards
 
Jean & Alex