Nile Cruise Offers
Well, at the moment and into 2013, there are some great Nile Cruise offers available on the excellent 5 Star Viking Princess Nile cruise ship and the superb Royal Viking, in some cases offering as much as 37% off the second person travelling.
Good eh?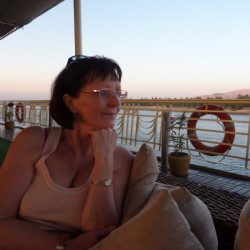 For instance the Nile cruises departing on the Viking Princess on December 3rd this year you will pay £749 for the first person travelling but only £499 for the second person travelling. A great deal.
On the superb Royal Viking on the same date you would pay £949 for the first person and only £599 for the second person.
We have just had some clients return yesterday from sailing on the Royal Viking and they phoned to tell us what a brilliant time they had had whilst cruising the Nile on the Royal Viking. A "trip pf a lifetime" was the verdict of our clients and, apparently, all of the other passengers they had spoken to.
This time of the year, October, November, December, January and February is a particularly good time to take a Nile cruise as the weather is almost perfect. Not too hot but with guaranteed sunshine from dawn to dusk. A chance to get away from the monsoon weather we continue to get this year.
Plus there are some superb offers as illustrated above.
We've also got some great offers on the MS Grand Rose, the MS Grand Preziosa and the MS Grand Star and several other excellent Nile cruise ships. You can see details of those offers on our Nile cruise bargains page.
If you really want to push the boat out (sorry!!) there are great deals available on the luxurious and unique Alexander The Great.
Why not give us a call on Freephone 0808 1089 100 to find out more?