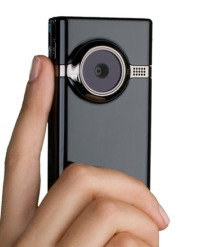 I wrote last year about the marvelous Flip Digital Video Camera which I bought in August 2008.
It's a brilliant piece of kit and as it's the size of a mobile phone its' something you can carry around with you in your pocket to make sure you dont' miss videoing anything that catches your eye.
I bought mine to be able to take with me on our various trips so that I could record footage to add to the Nile Cruise website and here on the blog and also to start a "Nile Cruise Video Offer Of The Week" were one of us appears here on the blog in a weekly video telling readers about the best Nile Cruise deals we have available.
Well, I havent' quite started the "Nile Cruise Video Offer Of The Week", but I have just bought the new Flip HD (High Definition) Digital Video Camera, which I'm dying to use.
I read about the new Flip HD camera almost as soon as I had bought the Flip Mino but it wasnt' available here in the UK till last month. So what I did was "resell" my Flip Mino on Amazon.co.uk for a great price and added the rest to it and ordered the new High Definition version
I've already seen some great results online from others who have been using the new HD version, (see Robert Scoble's Blog) and I cant' wait to get started using mine.
As soon as I receive it I'm going to definitely start the "Nile Cruise Video Offer Of The Week" feature so watch out…