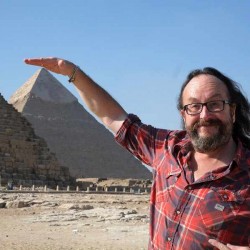 "Hairy Biker" Dave Myers is riding solo tonight without partner Si King for a new tour of Egypt airing on BBC2 at 9.00pm, entitled "A Cook Abroad: Dave Myers' Egypt".
The description of the show sounds really promising and includes Dave Myers' "haggling ineptly for souvenirs at Luxor". Something I've been guilty of on many occasions.
If your due to take Nile cruise or have already experienced one you will enjoy this programme I'm sure. I personally love Egyptian food and as I love "The Hairy Bikers" this is a programme not to be missed.
You can read more about this evening's show here: "A Cook Abroad:Dave Myers' Egypt". Continue reading ""A Cook Abroad"…"