Nile Cruise Offers
Well, at the moment and into 2013, there are some great Nile Cruise offers available on the excellent 5 Star Viking Princess Nile cruise ship and the superb Royal Viking, in some cases offering as much as 37% off the second person travelling.
Good eh?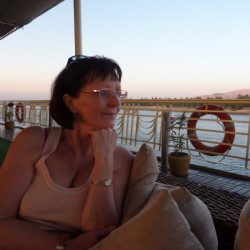 For instance the Nile cruises departing on the Viking Princess on December 3rd this year you will pay £749 for the first person travelling but only £499 for the second person travelling. A great deal.
On the superb Royal Viking on the same date you would pay £949 for the first person and only £599 for the second person.
We have just had some clients return yesterday from sailing on the Royal Viking and they phoned to tell us what a brilliant time they had had whilst cruising the Nile on the Royal Viking. A "trip pf a lifetime" was the verdict of our clients and, apparently, all of the other passengers they had spoken to. Continue reading "Nile Cruise Offers"