One of the most spectacular destinations we visited on our first Nile cruise was to The Valley Of The Kings at Luxor. It truly is a breathtaking sight when you arrive at the site.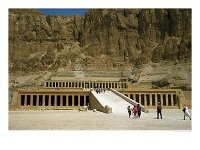 Once again I would recommend you visit the Tour Egypt website where you will be able to read a really informative article about The Valley of The Kings, its' history and what to expect when you get there.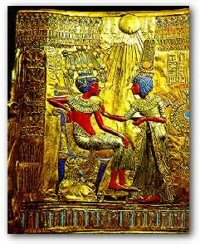 Usually on the King Tut and El Fostate cruises The Valley of the Kings is a featured trip towards the end of the week but please call us on our Freephone number 0808 1089 100 to check if the excursion is included on the Nile cruise you may choose to book.
To give you a flavour of the Tour Egypt article here's a snippet:
The Egyptian belief that "To speak the name of the dead is to make him live again" is certainly carried out in the building of the tombs. The king's formal names and titles are inscribed in his tomb along with his images and statues. Beginning with the 18th Dynasty and ending with the 20th, the kings abandoned the Memphis area and built their tombs in Thebes. Also abandoned were the pyramid style tombs. Most of the tombs were cut into the limestone following a similar pattern: three corridors, an antechamber and a sunken sarcophagus chamber. These catacombs were harder to rob and were more easily concealed. Construction usually lasted six years, beginning with the new reign. The text in the tombs are from the Book of the Dead, the Book of the Gates and the Book of the Underworld. See also a history and overview of the Valley of the Kings.
Click here to read the complete article.