Visiting Aswan – Day 2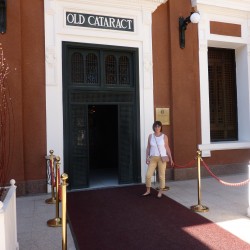 After our evening stroll and "people-watching" at the pavement cafe and a really good night's sleep our second day in Aswan began with an excellent breakfast at the Movenpick Aswan Hotel. Once I've a had a good cup of real coffee I'm setup for the day. Which is just as well as we had a busy day planned.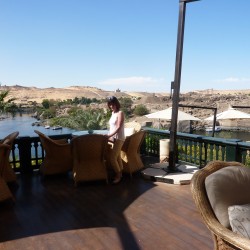 Firstly we were lucky enough to be invited to visit the recently re-opened and world-famous "Old Cataract Hotel". We had visited the hotel prior to its' complete refurbishment that took over two years to complete and we were looking forward to seeing what had been done to improve this marvelous hotel that blends old-world Victorian grandeur with Egyptian charm.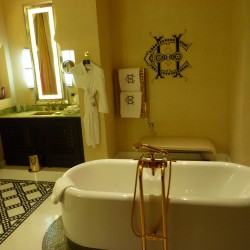 The most opulent building contains the "Legendary Suites" accommodation including the fabulous "Agatha Christie Suite" and the "Winston Churchill Suite". Both suites boast spectacular views of Philae Island from their extensive balcony/terraces and you can only imagine the number of famous celebrities and royalty that have stayed in these suites.
The second section is the Palace Wing which, again, consists of elegant suites that anyone would love to spend time in. Finally the last section of this beautiful hotel is the Nile Wing, which boasts a wide selection of stylish and spacious rooms that I'd love to occupy for a few nights.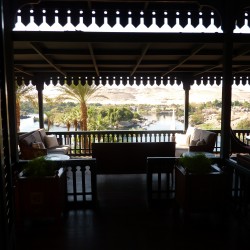 The gardens and pool areas are beautifully landscaped and tended too and I doubt if there is anyone who would not fall in love with one of the best hotel's in the world. For that really "special" occasion you could not beat this hotel.
After our time at The Old Cataract we took a felluca and sailed to Agilikia Island to visit Philae Temple.
Although we have visited Philae Temple on a number of previous occasions when we've taken Nile cruises we love to sail towards this breathtaking temple and take in the beauty of the surroundings. This time was no different. Our "captain" took his time which allowed us relax as we sailed across the calm waters towards the island.
The visit to Philae Temple is usually a part of any Nile cruise itinerary and is really one of the highlights. The Temple itself, as I mentioned in an earlier post, was relocated from it's previous position as it was in danger of flooding when they created the High Dam. It was built as a homage to the goddess Isis but has been used by various other religions over the centuries including the Romans who sadly disfigured some of the carvings faces. However even this is fascinating to see when you realise that those who disfigured the faces felt this would, in some way, lessen the powers and ideas behind the original carvings.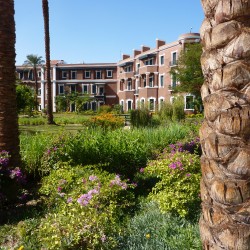 Full of towering colonnades and exquisite hieroglyphics the Temple will not disappoint you.
Our "captain" sailed by a little quicker than he had when he brought us out but it was still a lovely way to travel between such wonderful locations.
Lunch had been promised on the historic and luxurious steamship the MS Misr.
But I'll tell you about that tomorrow and I'll add a lot more photos.