When Is The Best Month To Take A Nile Cruise?
Most Nile cruises sail between Luxor and Aswan, where average temperatures range from between 20 degrees to well over 40 degrees celsius.
The hottest months on the Nile are between May and October, with the warmest month usually being June, and the coolest being January. However, it is usually much easier to cope with high temperatures in Egypt, because it is a dry heat and not as debilitating as a humid heat.
The "high season" for Nile cruises is the reverse of most holiday destinations, being between October and March. Accordingly, you will pay more for departures in these months From May through to September, the day time temperatures can become really high, and you should take this into account before booking.
So what is the best month to take a Nile cruise?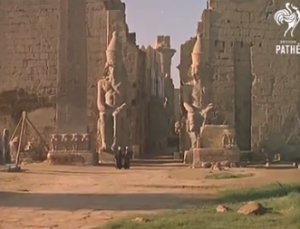 For many people, the ideal months to travel are October and April, as the day time temperatures are lovely and warm and the evening temperatures are warm enough to sit outside on the sundeck without a pullover or cardigan.
There is really nothing more atmospheric than to be sitting out in the evening on the ships' sundeck, listening to the call to prayer from the nearby mosques, the sound of the livestock on the banks of the Nile, and the constant sounds of the insects and the river. We have cruised The Nile at various times of the year, and can tell you that no matter which month you choose to take this magical trip, you will still have a wonderful time.
Find out more about our Nile Cruise and Cairo Trip: https://www.youtube.com/watch?v=Z5KGE…
Find out more about one of our own Nile Cruise holidays: https://www.youtube.com/watch?v=1CQHC…
Find out more about Ancient Egypt: https://www.youtube.com/watch?v=k-gZv…
Call us on Freephone 0808 1089 100 to ask anything about Cruising the Nile.