Nile Cruises
A Nile Cruise is so much more than a conventional holiday. From the magical Temples of Karnak and Luxor to the stunning Valley of The Kings, the burial place of The Pharaohs, your itinerary will lazily follow the Nile visiting some of the most spectacular and fascinating ancient sites in the world.

All of our Nile Cruise holidays offer a combination of a Nile Cruise with 10 or 12 excursions plus the services of an Egyptologist on a Full Board or All Inclusive basis. Here at Nile Cruises 4u we can also offer you the opportunity to combine your Nile Cruise with a stay at a beach resort or with a visit to Cairo to see the Sphinx and the Pyramids.

Please click on the one of the popular cruises below to get a better idea of what is included. Please note that we can also offer you a selection of excellent 5 Star and 5 Star deluxe cruise options to meet your budget. If you wish to make your own way to Egypt we can also arrange just your cruise, Cairo hotels and internal flights and we have done this many times for clients from around the world. Give us a call and we can create the perfect custom-fit Egyptian cruise for your budget needs.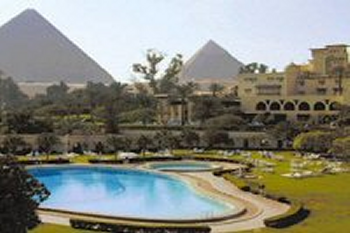 Option 1
After our 1 week classic cruise our most popular arrangement is our Nile Cruise and Cairo trip. Enjoyed over 10 days this combination enables you to see one of the remaining "Seven Wonders of The World"...the breathtaking Great Pyramids and Sphinx at Giza preceded by a fabulous cruise where you will see such wonders as The Valley of The Kings, Karnak and Luxor Temples, The High Dam at Aswan and so much more.


Learn More

| | |
| --- | --- |
| 5 Star & 5 Star deluxe cruise ships avail. | 10 Nights |
Option 2
Imagine having enjoyed the wonders of Ancient Egypt on your Nile Cruise to then be able to relax in luxurious surroundings in one of the many beautiful hotels we can arrange for you on the Red Sea. Why not combine your 5 Star Nile Cruise with a further week's relaxation in a 5 Star hotel on the wonderful Red Sea Riviera? We can offer you great prices on 5 Star luxury hotels in El Gouna, Hurghada, Makadi Bay, Taba and Nuweiba.


Learn More

| | |
| --- | --- |
| 5 Star & 5 Star deluxe cruise ships avail. | 7 Nights |
Option 3
If you have the time then why not experience the "Ultimate Holiday to Egypt" and enjoy all that Egypt has to offer? This wonderful 15 day trip includes the wonders of Ancient Egypt with a 7 night Nile Cruise followed by 3 nights in Cairo to visit one the remaining Wonders of The Word, the Great Pyramids at Giza ending with a relaxing and luxurious 4 nights on The Red Sea in one of the exciting Red Sea resorts such as El Gouna, known as the "Venice of The Red Sea".
Learn More

| | |
| --- | --- |
| 5 Star & 5 Star deluxe cruise ships avail. | 7 Nights |