Ancient Egypt: Life and Death in the Valley Of The Kings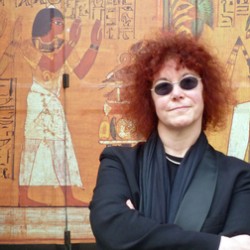 If you are thinking of taking a Nile cruise or have already done so then I'm sure you'll love this new 2 part series starting on BBC2 at 9.00pm on Friday the 22nd of March fascinating.
Presented by the University of York's Department of Archaeology Research Fellow Dr. Jo Fletcher, described in last weekend's Observer as a "likeable, if controversial, Egyptologist", the series promises a look at how ordinary people existed 3,500 years ago in Ancient Egypt.
In this first programme she focuses on the lives of Kha, an architect and his wife Meryt, who lived in the tomb-builder's town of Deir el-Medina, but she also gains insights into the lives, and deaths, of Egyptian royalty by gaining access to the rarely seen final resting place of Amenhotep III in the Valley Of The Kings.
The Observer state that the programmes are genuinely atmospheric and magical.
I have visited the Valley Of The Kings on many occasions and I have often stood and wondered what the lives of the ordinary citizens and workers must have been like rather than just those of the Pharaohs and priests that we are told about. This series sounds like it will answer those questions and Dr. Fletcher looks like she'll turn out to be a really interesting presenter.
You can read more about the Valley Of The Kings in an earlier post of ours.